---
Thank you for your interest.
We have created this very over simplified map using landmarks as guides to our location.
Place your mouse over named locations on the top map and
you will open images that will help as landmarks to assist you in finding our location.
---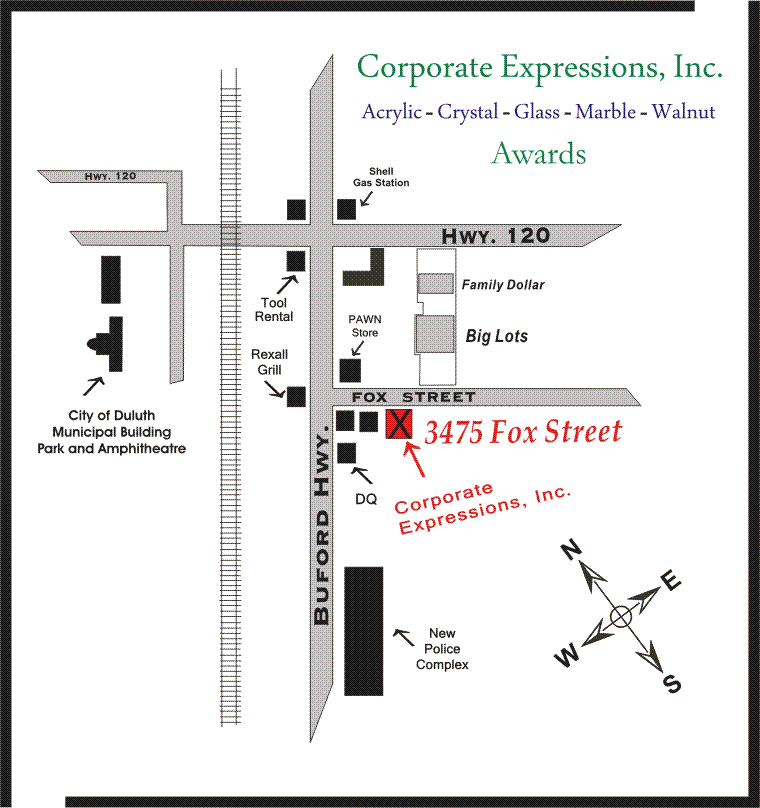 ---
The locations printed in blue on the map below have approximate travel times from the named areas.
---